Rules and Regulations
The system rules and regulations are an essential part of any organization and systems. These elements provide a roadmap for daily operations and the way our platform is used. Ensuring compliance with policies and procedures, they provide guidance for decision-making and simplify internal processes.
340 students enrolled

inscrito

15 minutes

Evaluation time

1 Class certificate

At completion of course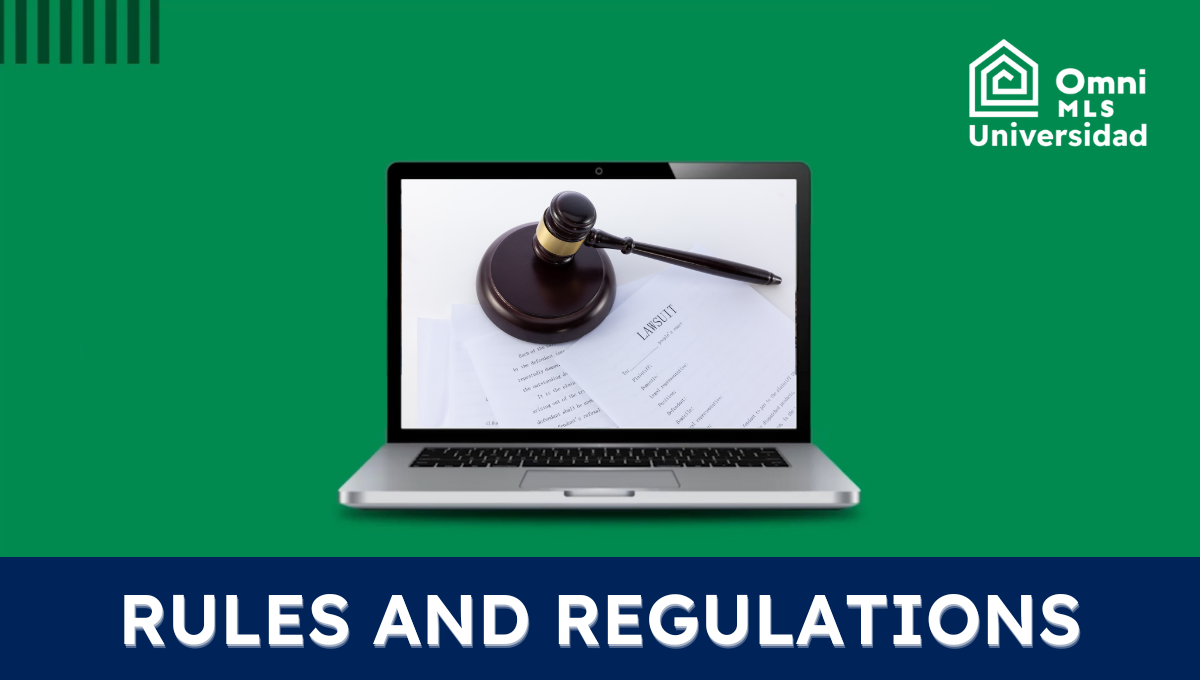 An MLS is a means by which USERS make unilateral compensation offers to other REAL ESTATE ADVISORS sellers or buyers; whereby cooperation between the PARTICIPANTS is improved; information is also accumulated and disseminated to allow USERS to conduct appraisals, analyzes, and other real estate valuations for bona fide customers and clients; whereby USERS participating in real estate evaluation contribute to common databases; facilitate the orderly correlation and dissemination of listing information among USERS
What does this Omni MLS class include?
Live class via ZOOM
If you need to repeat the class information, you can see it as many times as necessary.
Unique learning experience
With true life examples from the real estate sector, you will learn all how to beome a profesional real estate in Mexico. Things are done diferently in Mexico and it is important to know the laws, taxes, contracts and state licensing requirements.
Student Manual
Once the course is finished and after answering the evaluation, you will be able to download your record of the session
Course Outline
I. PURPOSE OF CLASS
II. SUPERVISION AND GOVERNANCE
III. DEFINITIONS:
IV. MLS ANTITRUST COMPLIANCE POLICY
V. MLS TYPE
SAW. PROCEDURES
VII. MANAGEMENT
VIII. ELECTRONIC DISPLAY AND PRINT ADVERTISING
IX. MLS VIOLATIONS
X. DOCUMENTS, CONTRACTS AND FORMS REQUIREMENTS
XI. LOCK BOXES
Javier Loza
In the last 15 years, Javier Loza has shared his knowledge with thousands of professionals, in forums, congresses, universities, and through face-to-face and online courses and conferences. Javier knows how to convey his message and is one of the most recognized instructors in the real estate industry. He has a daring, entertaining and dynamic style. With a great sense of humor and the latest in course delivery strategies, Javier ensures that participants have an informative and educational learning experience.